As a Mobility Tech Company that connects diverse inspirations and pursues cutting-edge technology,
we will realize revolutionary mobility to move people and their emotions.
Here are some of our ideas on the direction of mobility.
Business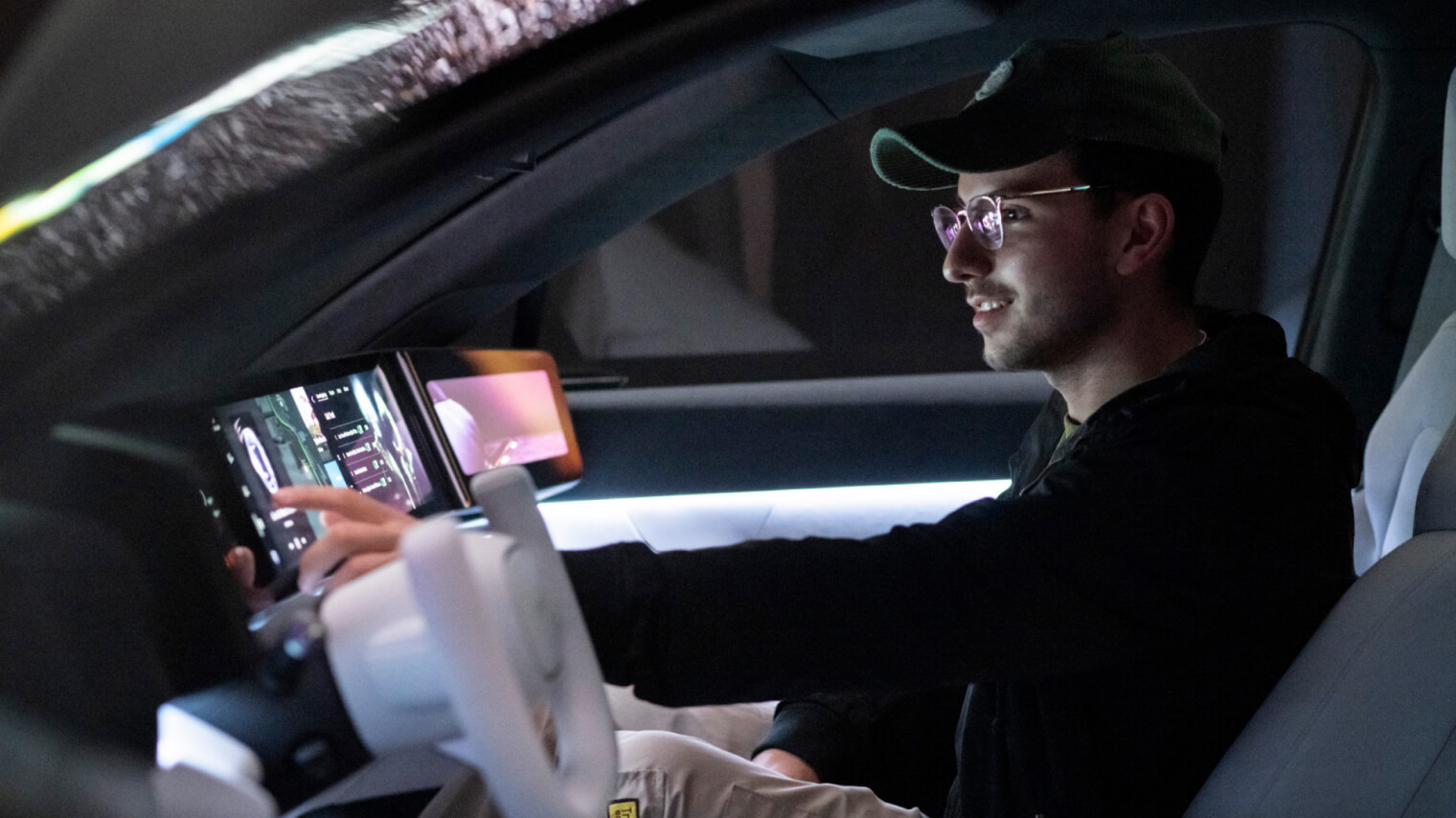 © Kai Byrd Photography
Working with a Diverse Range of Partners and Creators to Pursue "New Mobility Experiences"
Sony Honda Mobility views mobility not only as a "means of transportation" but as a "mobility experience service." We want people to enjoy a new kind of mobility.
We aim to create new and unprecedented mobility experiences by adopting new ideas through new software-oriented technologies and actively building partnerships with other companies or creative communities. We will build an open community between mobility and various partners, creators, and users, to pioneer a new era of mobility and human relationships.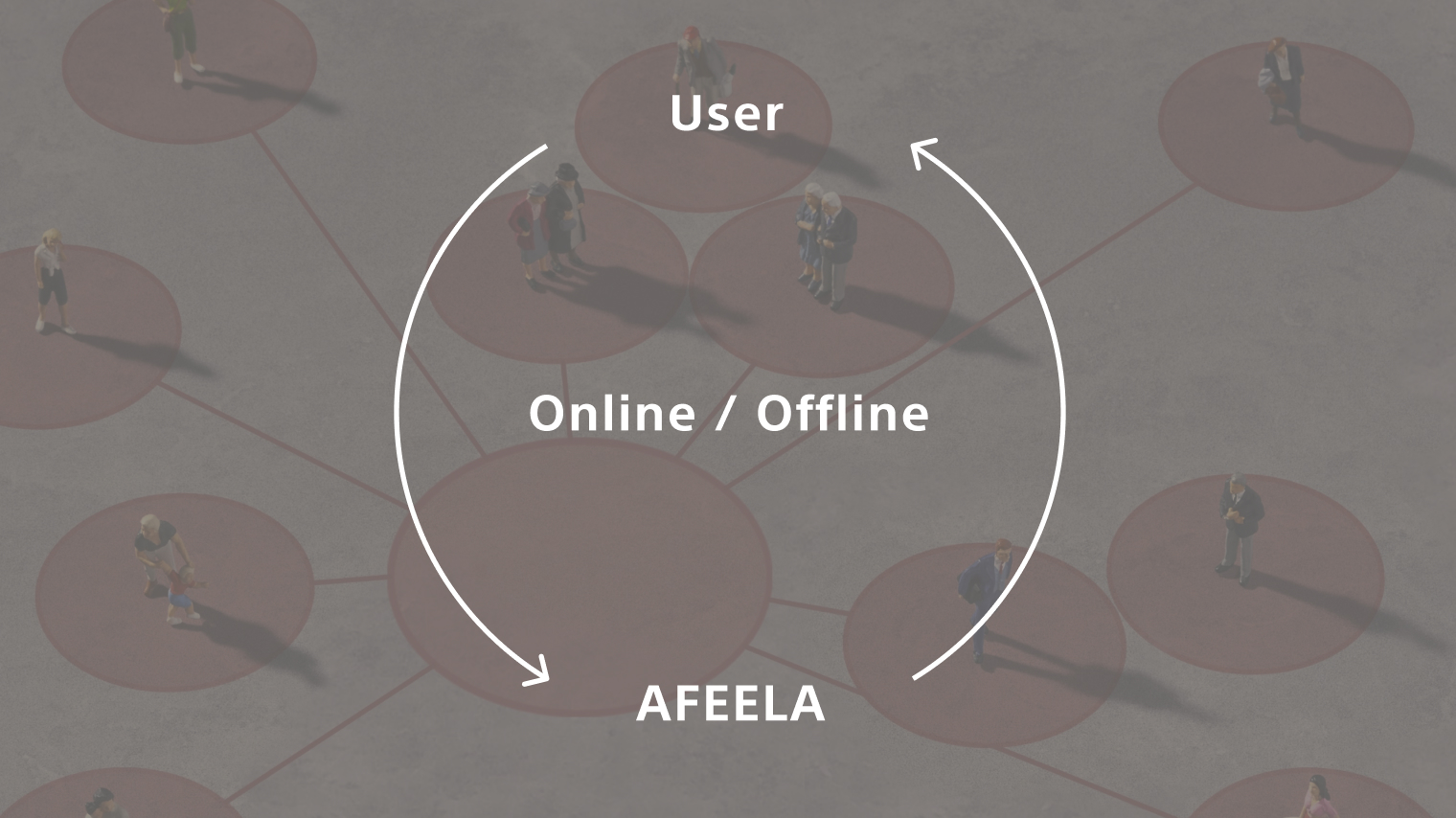 Building a Network of Direct Connections with Users
We will build direct relationships with users across the entire value chain in the mobility business, providing not only product sales and after-sales service, but also new mobility experiences and personalized customer experiences that are continually evolving through software.
Pre-orders for the first product are planned to begin in the first half of 2025, with sales to commence before the end of 2025. Delivery is planned to start in the United States in Spring 2026, followed by Japan in the second half of 2026. Production will utilize Honda's facilities in North America, and Sony Honda Mobility will focus on the development of vehicles and services to provide value quickly with high quality.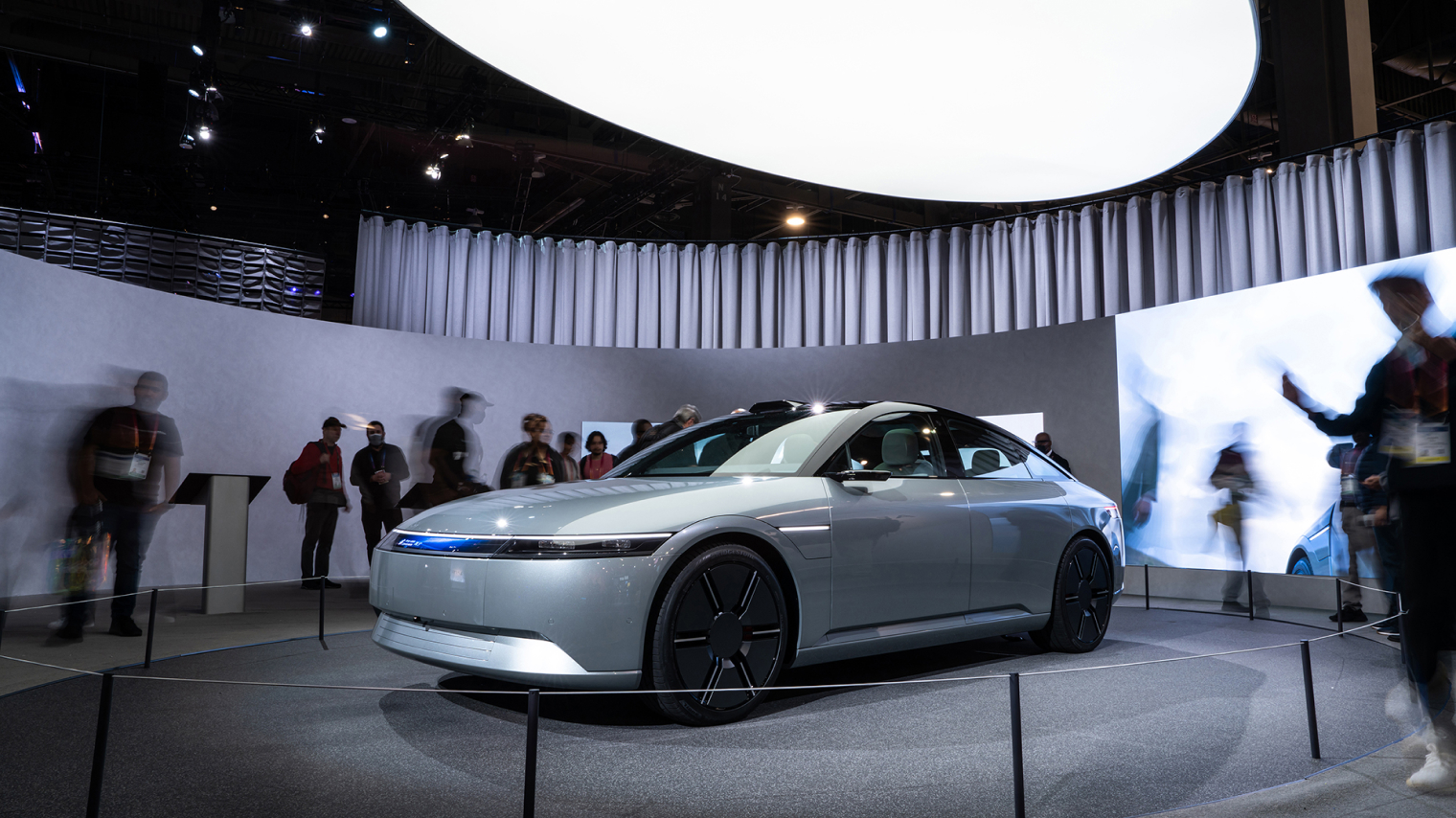 Marketing Communications that Connect Diverse Inspirations
The future of mobility we are aiming for will be created with diverse inspirations of various partners, creators, and users.
We value open communication with people from diverse backgrounds, not just traditional automobile users. We propose to the world a new future for mobility and people by exhibiting at events such as CES®, managing owned media, and planning demonstrations with our partners and creators.
Technology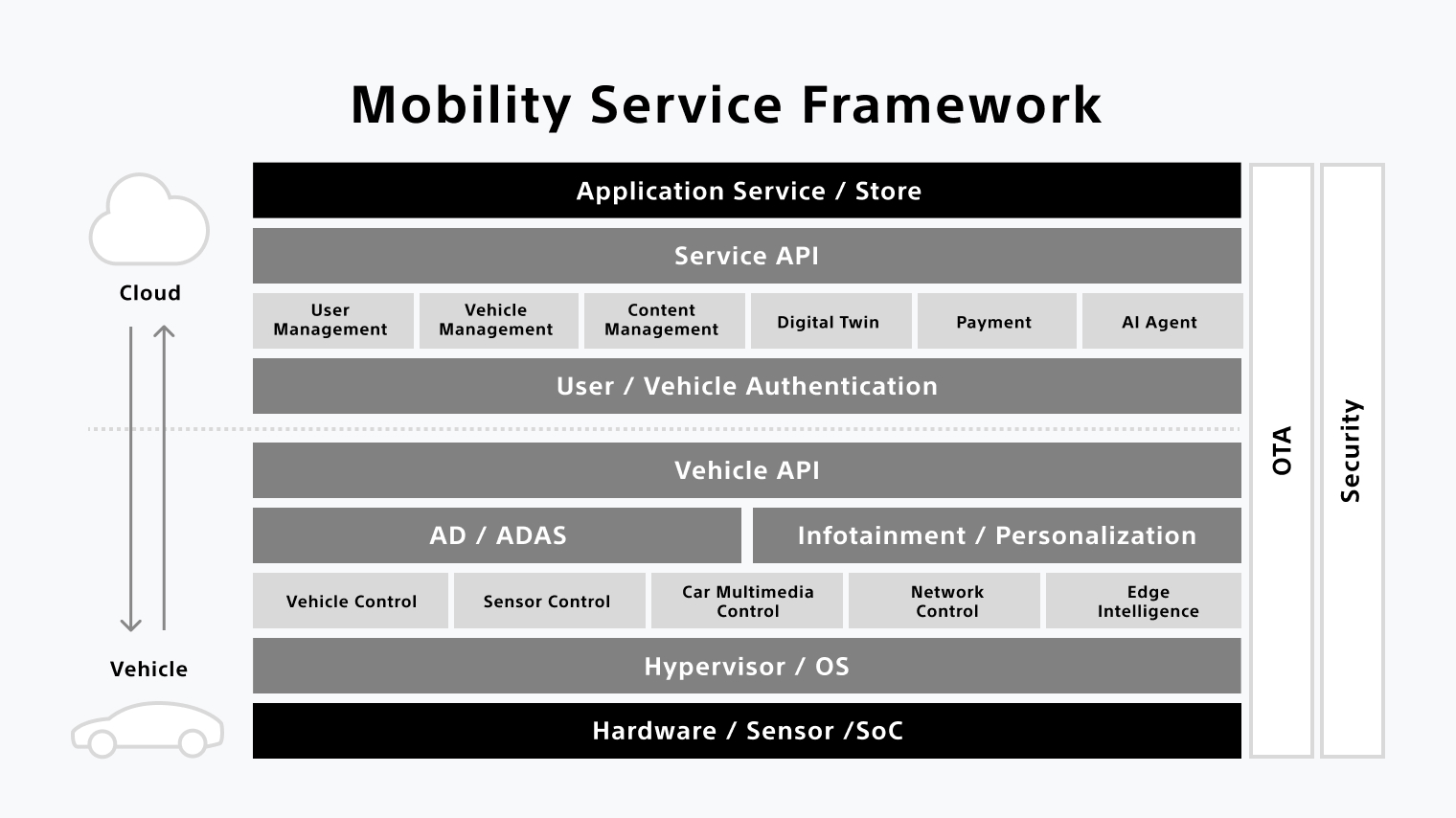 Challenging Towards a True Software Defined Vehicle
We realize a true Software Defined Vehicle with high performance computing in vehicle and cloud technology. This computing power from vehicle to cloud approach will enable mobility to understand users deeply. As a result, we deliver services that are close to users at their various life stages.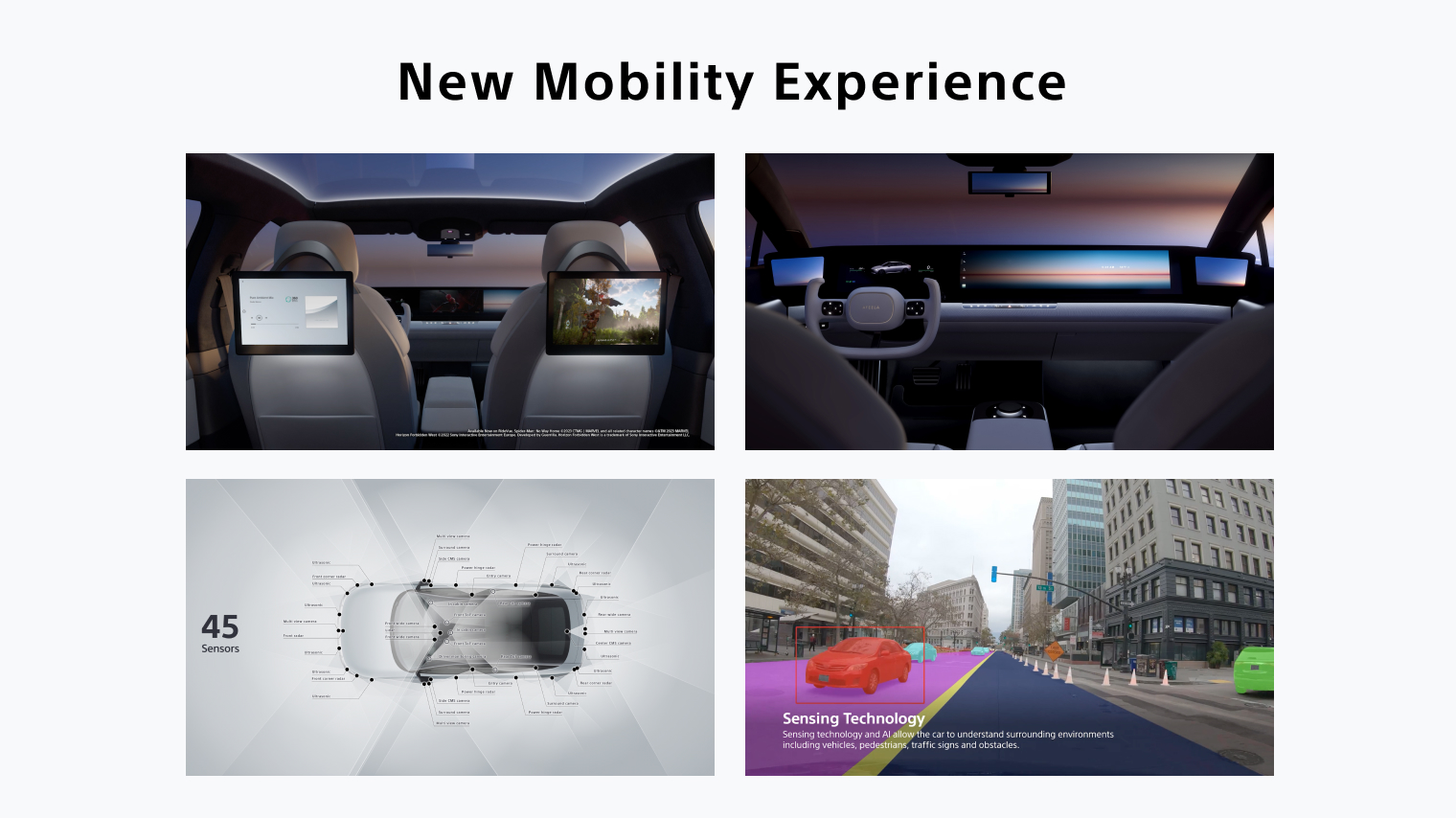 New Entertainment Experience with Safety and Security
Through the pursuit of advanced sensing and AI technologies, we actively work on ADAS and autonomous driving technologies, valuing safety and security of mobility. We will create new values of mobility by transforming conventional mobility space into entertainment and emotional space with the safety and secure AD/ADAS.
We will realize outstanding audio and video processing that surpasses conventional vehicles, and create a freer and richer entertainment experience and UI/UX befitting a new mobility experience. Based on the technology and knowledge we have cultivated at both Sony and Honda, our roots, we continue to pursue world-leading technology.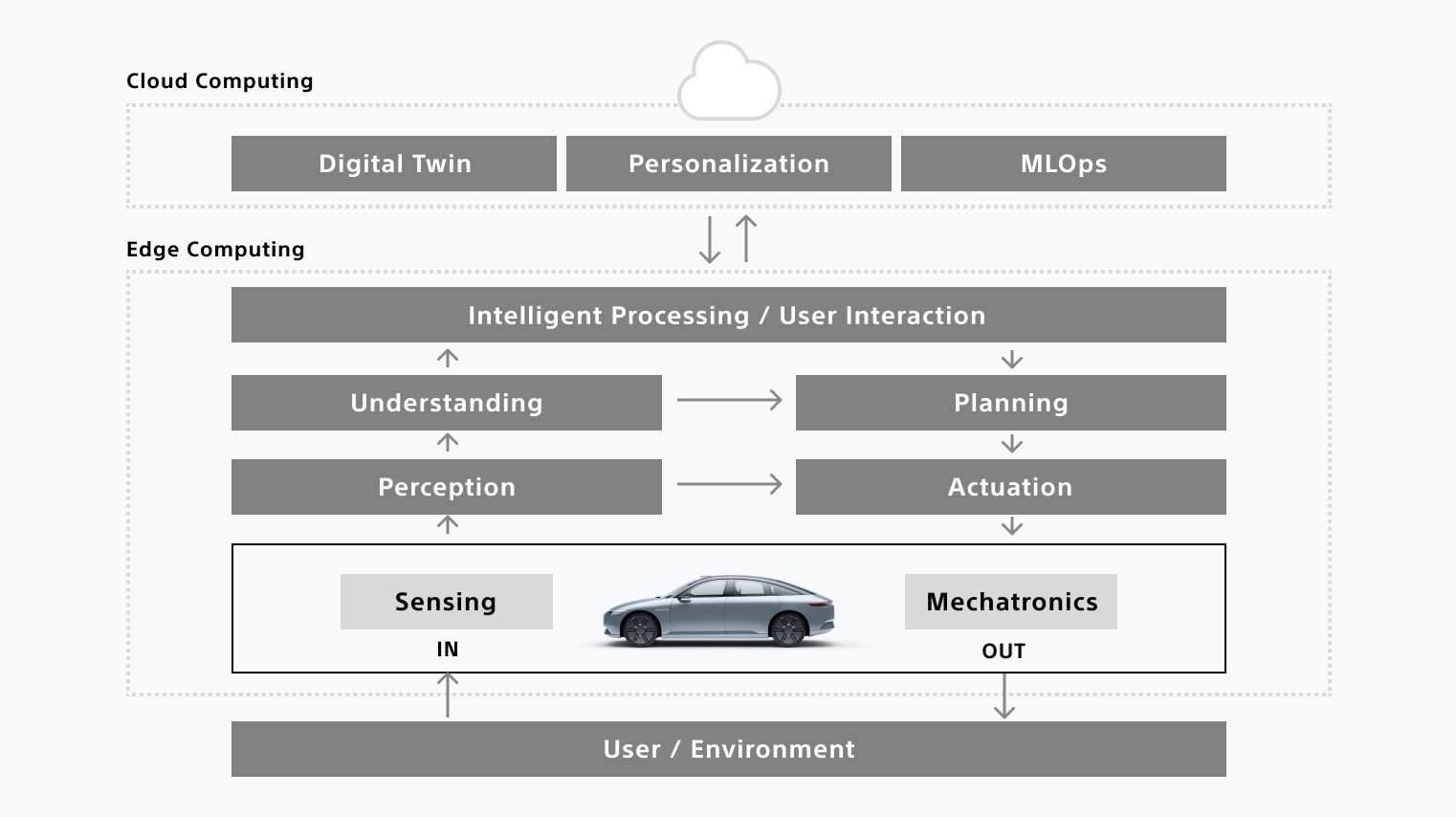 Growing and Evolving Mobility
In addition to continuous evolution through software updates, sensing, high-performance computing, and cloud technologies will enable mobility to achieve a self-growth cycle and become a "mobility with intelligence" that is close to the user. Various data stored in the vehicle will be synchronized with the cloud in real time, and the computing power on the cloud will be also utilized to support the automation and intelligence of the vehicle. In addition, through cloud services, we will build an open ecosystem in which a wide variety of partners and creators can participate.
Design & Brand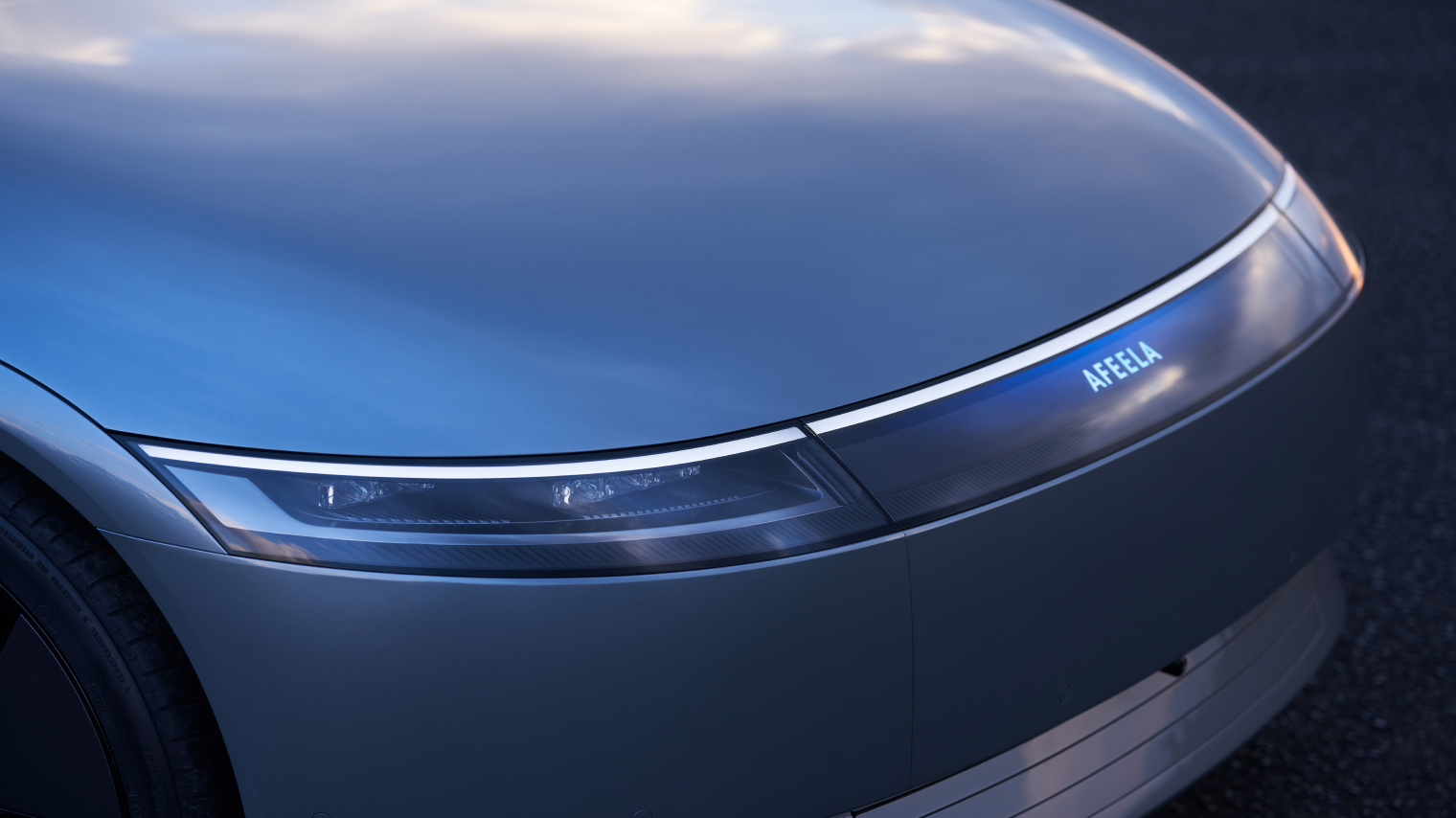 Designing a New Relationship between People and Mobility
We pursue designs that are suited to new mobility experiences, which are constantly evolving through autonomous growth. Aiming for mobility that understands people and the outside world more deeply than ever before, we propose new communications with mobility, such as the Media Bar. We strive to design a new relationship between people and mobility.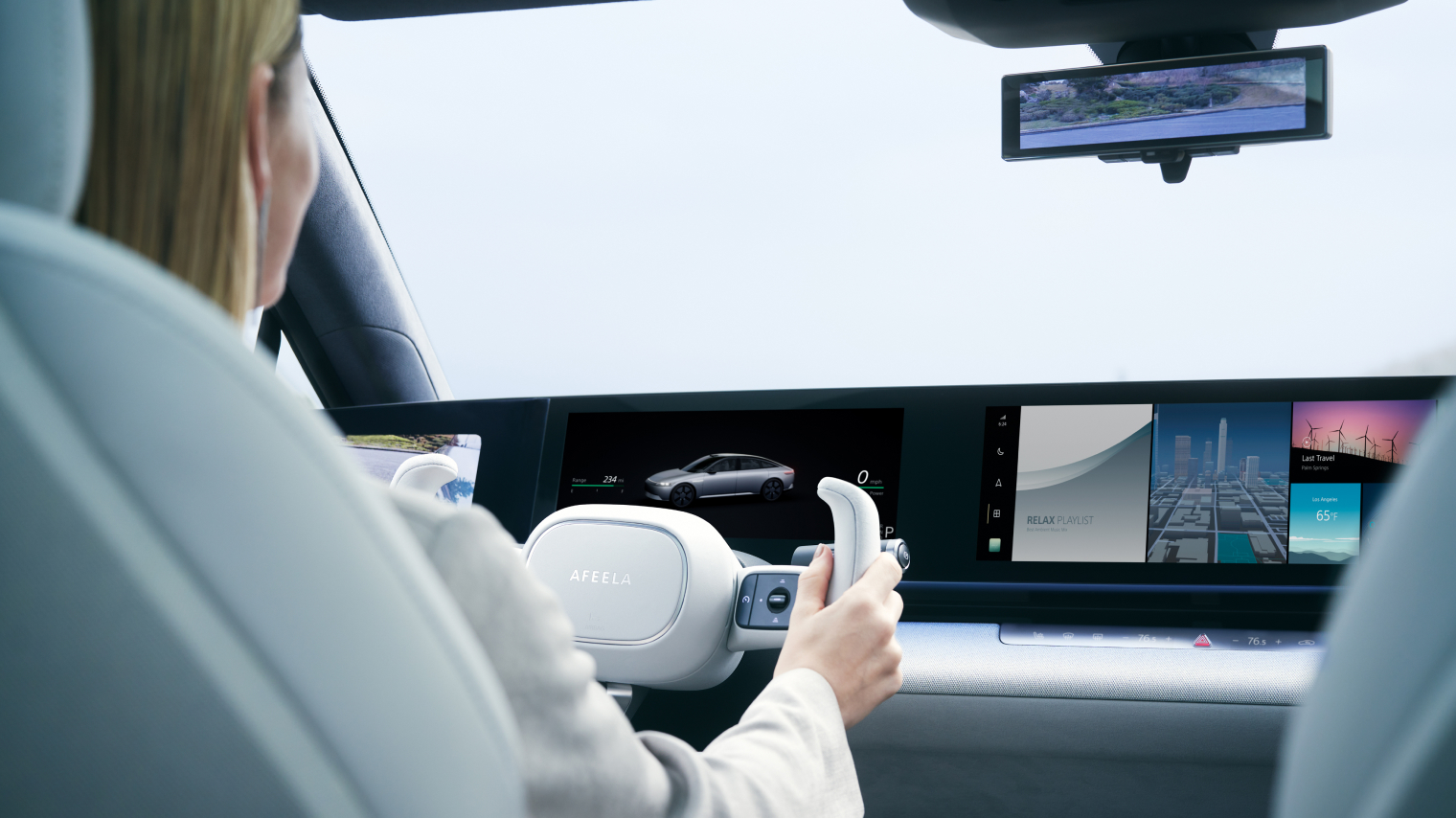 Implementing a Consistent Brand Strategy with Diverse Inspirations
In order to create a brand with centripetal force that attracts a diverse range of inspirations from throughout the world, we develop brand strategies and provide opportunities and environments that will resonate with various users, partners, and creators. With the desire to always lead trends in mobility beyond the traditional mobility experience, we engage various employees in the company, as well as with external users, partners and creators, to create a brand together.