07.20.2023
|
News
Come Join Us to Feel the Wonder of Mobility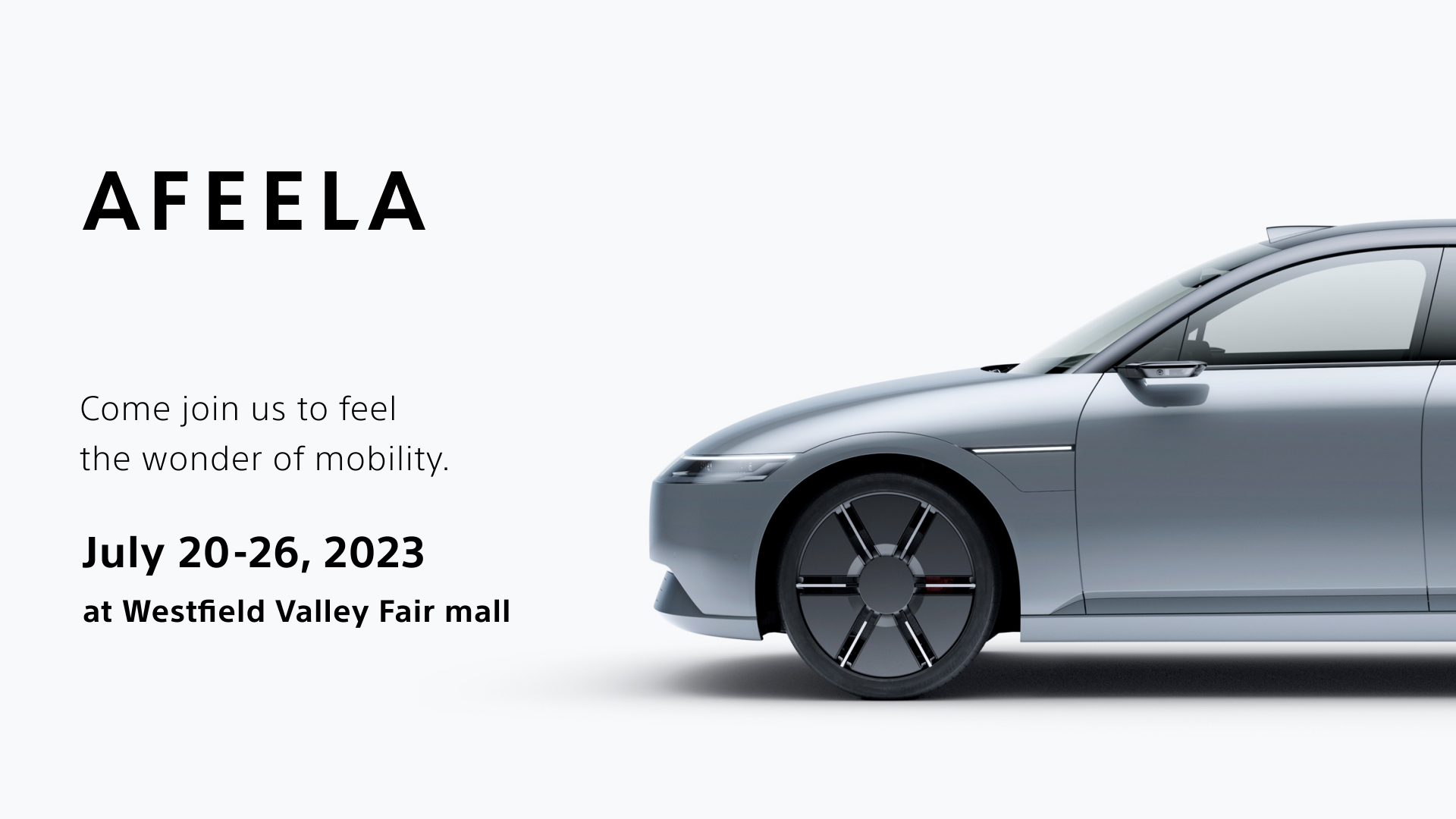 Come to our exhibit and be among the first to get a real hands-on experience of the AFEELA Prototype. Feel the wonder of mobility.
Brought to you by AFEELA.
■Date:
July 20-26, 2023
■Time:
You can enjoy demonstrations during the following time slots.
10:00 a.m. – 6:00 p.m.
(11:00 a.m. – 6:00 p.m. on Sunday, July 23)
Test drives will not be possible.
■Venue:
Westfield Valley Fair mall (1st floor center court)
2855 Stevens Creek Blvd. Santa Clara CA 95050-6709
https://www.westfield.com/united-states/valleyfair/access
We will deliver all the latest news, including event information and development updates, directly to your inbox. Please register and stay connected from here.
https://www.shm-afeela.com/en/subscribe/